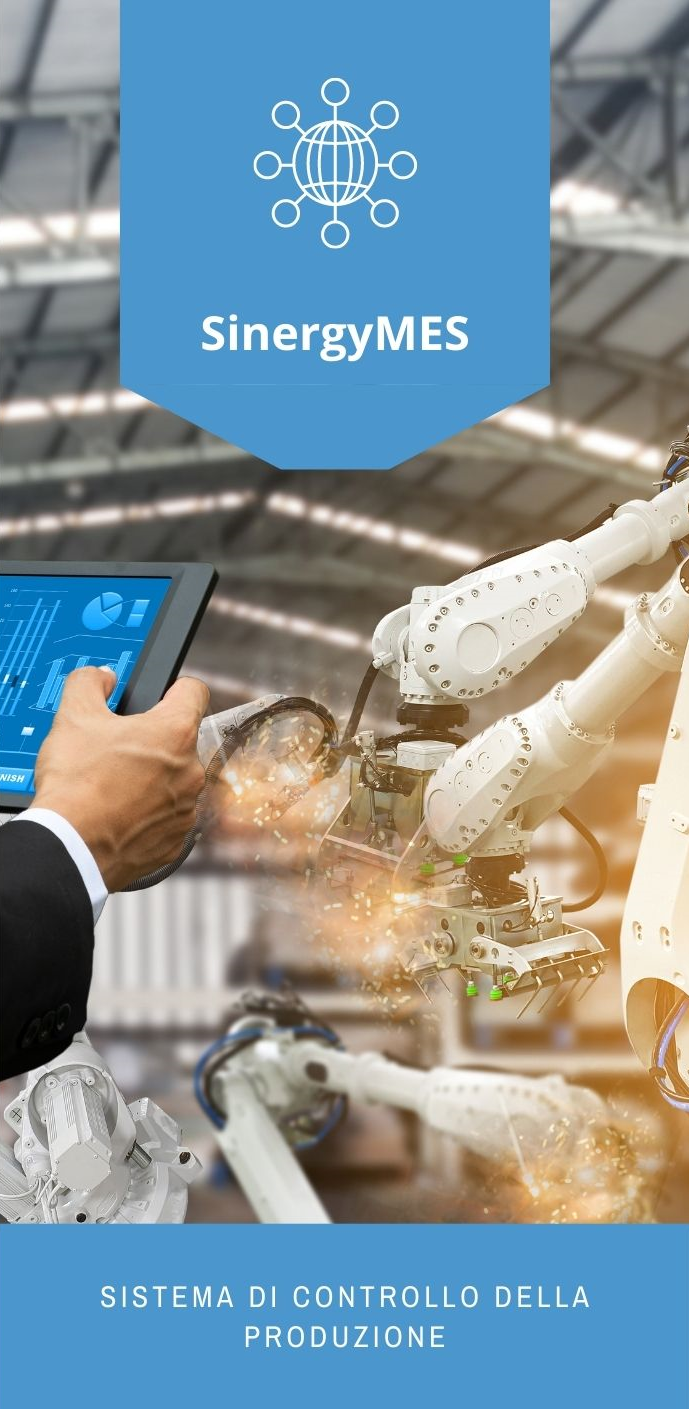 An MES (Manufacturing Execution System) is a production control system, i.e. software used to computerise the organisation and monitoring of a company's production department in order to increase the operational efficiency of plants.
The main functionalities for an efficient MES system:
Data collection,
Planning,
Material management,
Product tracking,
Order management,
Quality control,
Maintenance management,
Resource management and monitoring,
Information management and distribution,
Performance analysis,
Process control.
MULTI-PLATFORM INTEGRATION
Integration to management systems, ERP, MRP, databases, Excel, text files and more
Highly reliable and secure system
Analyses data wherever you are with dedicated APPs and/or web pages
Possibility to modify and add specific functionalities should there be a particular need
We have used SinergyMES in:
Energy Vector Management

Biogas monitoring

Warehouse Supervision